Vester Voldgade
With its broad cross profile Vester Voldgade has become an entirely new – and green – urban space with room for recreational stay, activities and vulnerable road users. A street space, which over time will develop into an active edge zone with plenty of urban life.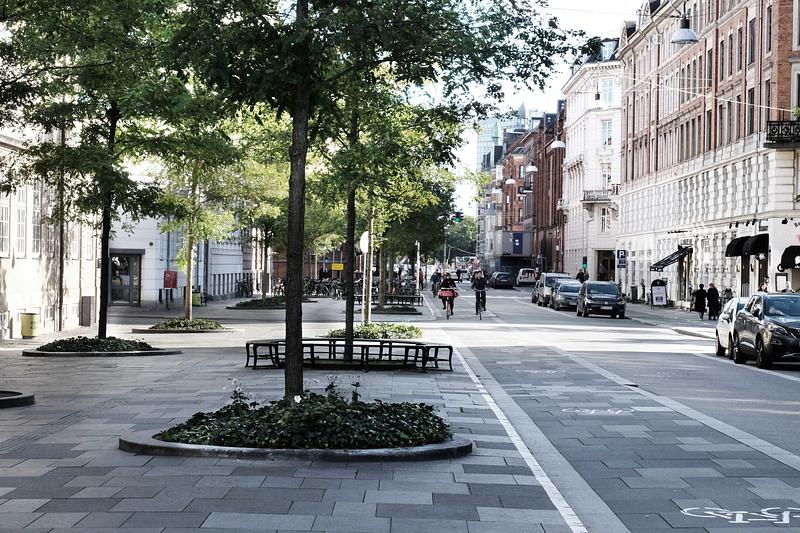 With its wide cross-section, Vester Voldgade is now a entire new - and green - urban space in the dense area of the innner city of Copenhagen. 

Dantes Square and Vartov Square are both part of the project and have become  important places in the city with their new layout. They are now squares in tune with Vester Voldgade and thus  helps to highlight the main road spatially. The area in front of the Classen Legatskole  is treated as a forecourt to the school and thus this project offers Copenhagen three new sites in the city , each with its own function and at the same time acting like beads on a string tied together by the new green tree structure , a new wire-suspended lighting profile and a new broad promenade at Vester Voldgade.
 
Developments such as reducing roads and cutting back on the number of parking spaces has made it possible to extend the existing pavement areas for new broad areas for pedestrians and cyclists. Parking spaces are placed along the bike path on the shady side of the street and on the sunny east side there is a wide living and promenade area - an urban strip where the green character of the former fortification terrain returns in form of a new rows of planted trees.

The development of the project is conducted in cooperation with COBE . 
Tildelt Københavns Kommunes Bygningspræmiering 2013
Client
Copenhagen Municipality
Collaborators
COBE and Sweco
Design proposal
Design proposal
Tender design
Implementation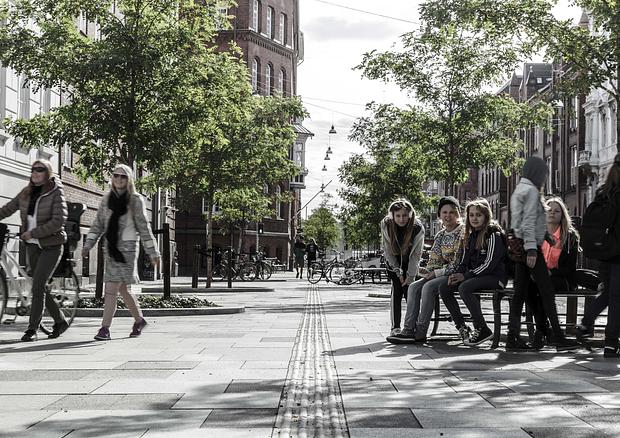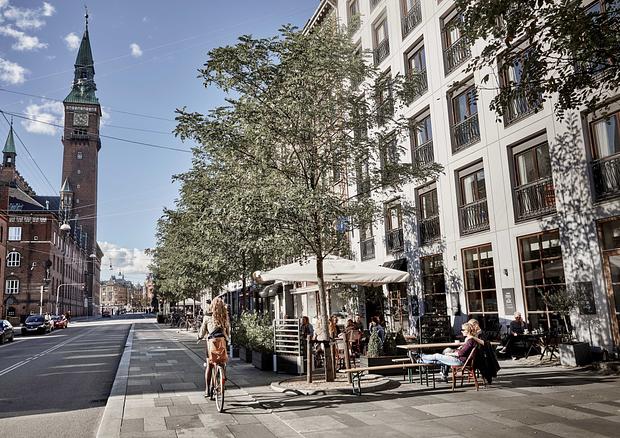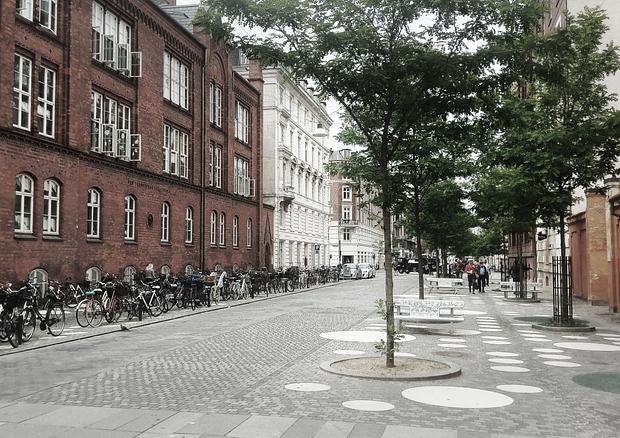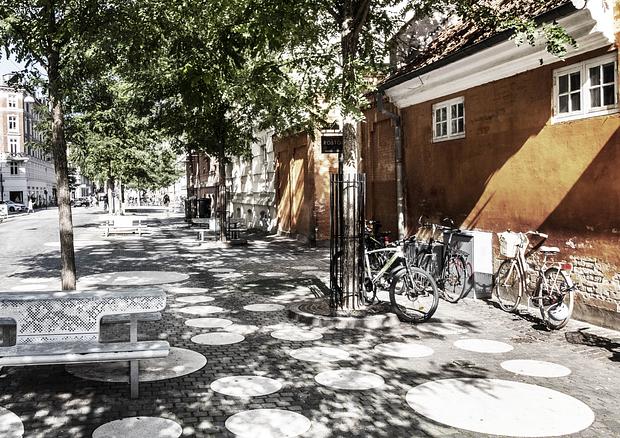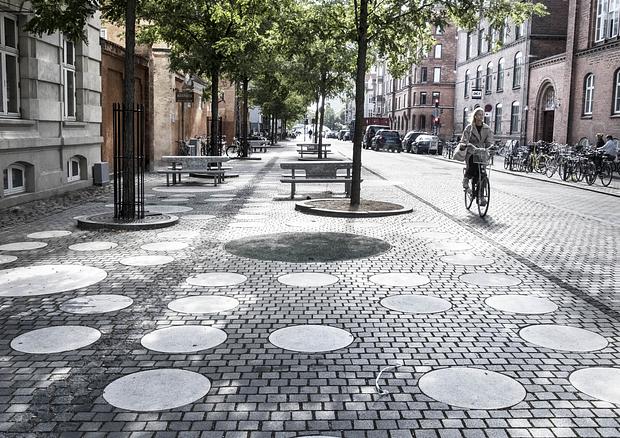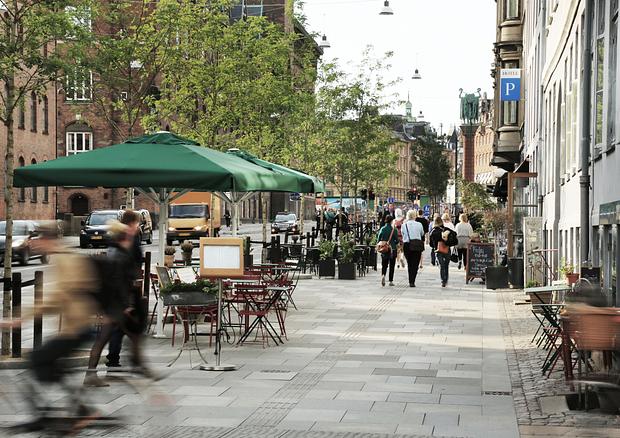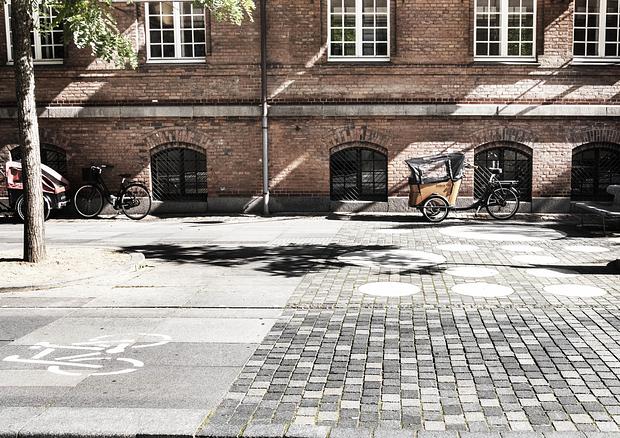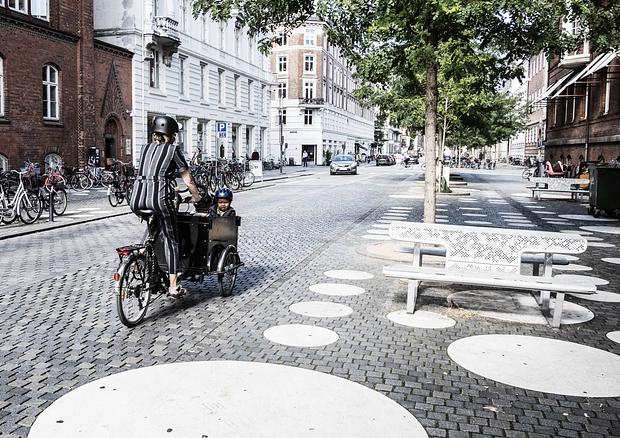 Relateret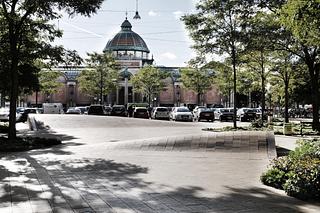 Renewal of urban space for recreative stays and parking in relation to the Glyptoteket. Client: Copenhagen Municipality