Hærvejsbroen
LYTT Architecture has been responsible for the development of the masterplan, the design, and the project design of the Hærvejsbroen, which is the area's the unifying element. The bridge forms a traffic hub in an urban context and ensures a frictionless flow of train passengers and vulnerable road users.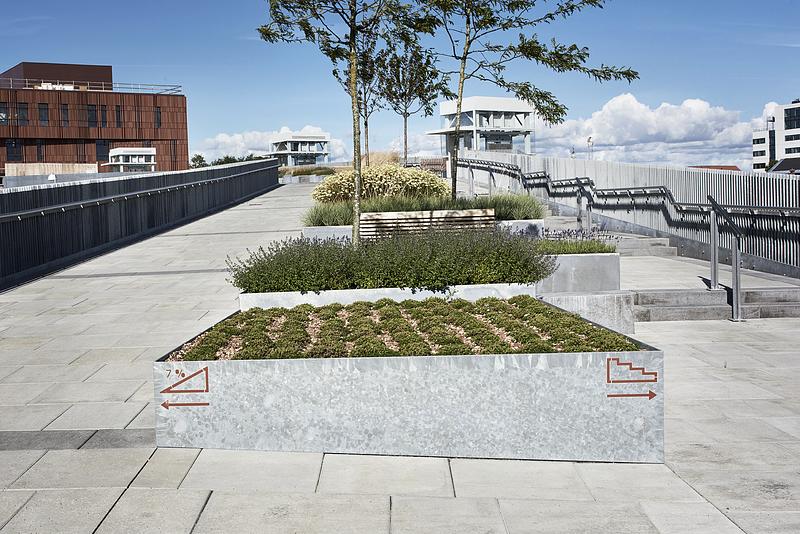 In Viborg, the open railroad terrain has grown from a narrow crack to an open distance-creating space in the town. In order to connect the Railroad town in the south to the mid-town in the north, "Hærvejskvarteret" is laid out as a combined urban plan, bridge and upper secondary school that extends over the railroad terrain and break down the distance between the mid-town end the future Railroad town.      

Together with a team that consisted of CUBO, ISC, Danish Energy Management and Esbersen, LYTT Architecture won the competition for "Gymnasium og Banebro i Viborg Baneby" ("upper secondary school and railroad bridge in Viborg Railroad town") with the suggestion "Hærvejskvarteret" in 2016. The Hærvejsbroen is an important element in the town's infrastructure and helps create a functional and aesthetic traffic flow. Furthermore, the Hærvejsbroen is part of a larger project, which in full compose an attractive plan for Viborg's town centre.      

The bridge connects the neighbourhood in an exciting course from end to end; a course that offers a range of green oases, meeting places, activities, and recreational zones. The bridge's largest urban space is Hærvejspladsen (Hærvejs' square) in front of the upper secondary school in the north and Middagshøj in the south. 
 Hærvejspladsen forms a vivacious and active environment at the main entrance of the upper secondary school. The square is a meeting place and accommodates possibilities for stay on the square as well as on the promenade floor. In the south one meets the Hærvejsrampe (Hærvejs' ramp), where green spaces, a south facing staircase and projecting benches create a pleasant and peaceful atmosphere. The entire Hærvejsrampen and Middagshøjen create a naturally exciting movement from terrain and upwards towards the bridge over the railroads, a terraced course, experienced as if the floor of the town is simply lifted.         



Winner of Viborg Municipality's The Architecture Prize 2020
Client
Viborg Municipality, Mercantech and Realdania
Collaborators
CUBO, ISC, Danish Energy Management & Esbensen
Application for fonding
Application for fonding
Application for fonding
Application for fonding
Application for fonding
Application for fonding
Application for fonding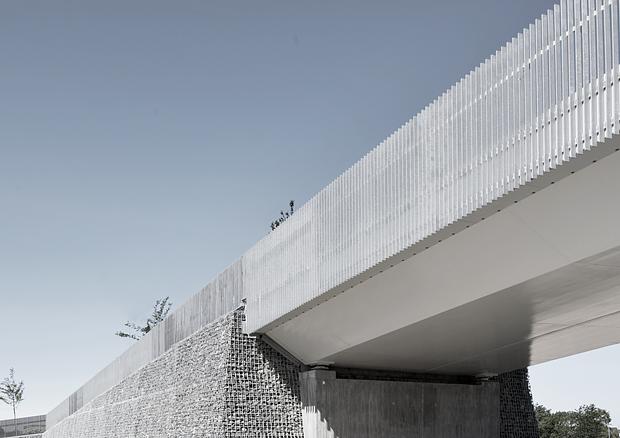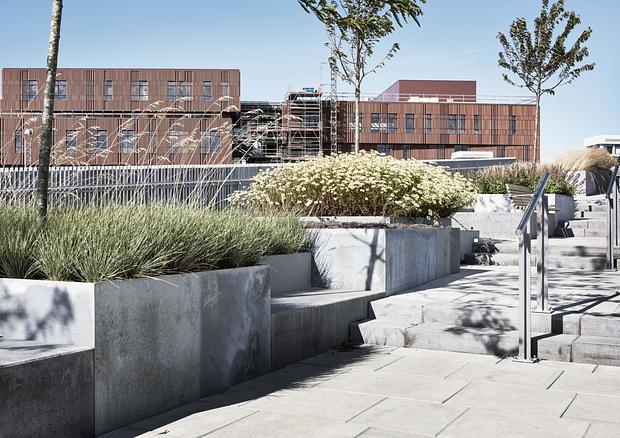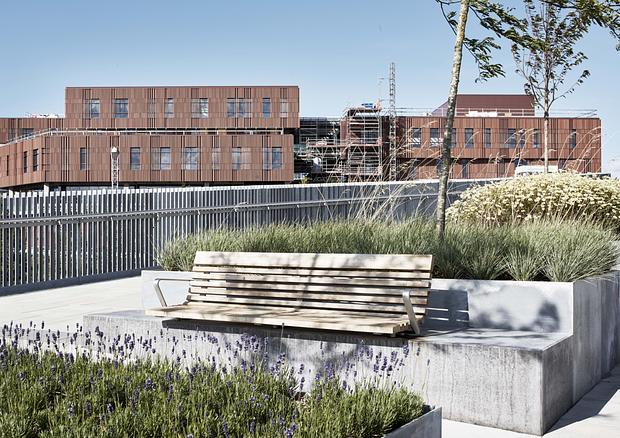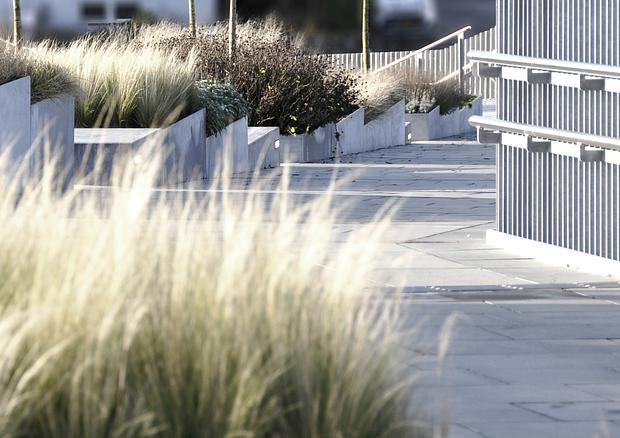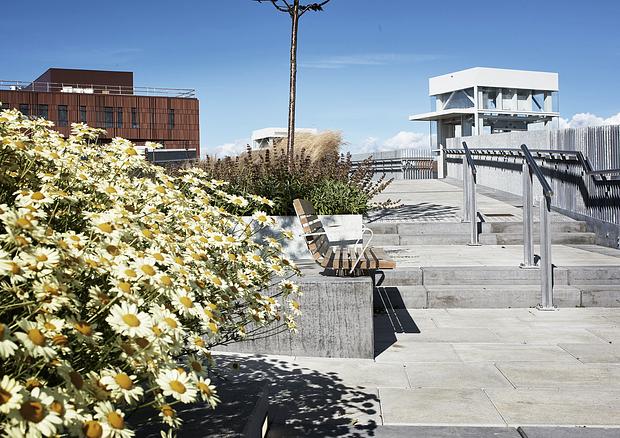 Relateret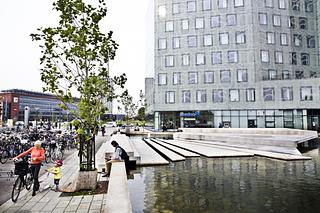 Identity-creating welcome to Ørestad Nord. Client: By & Havn