Islands Brygge Metro station
LYTT Architecture has designed a square that forges identity and functions as an accommodating and visible entrance to the northern part of Ørestaden. A range of practical functions such as bicycle parking and accessibility have been solved, but first and foremost, the square has a distinct signalling effect and welcomes pedestrians and cyclists to Ørestaden.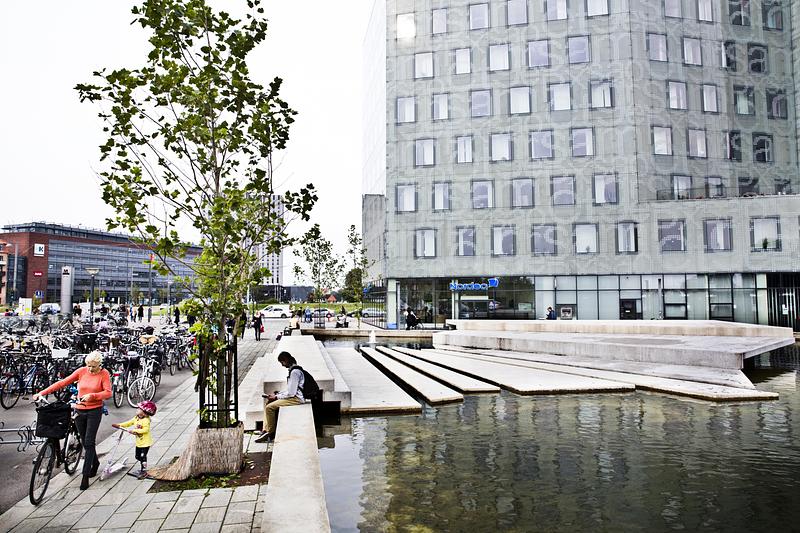 The most important element at the space is the staircase that folds over the edge of a large basin. The staircase functions both as a seating area and as a lively landmark for the entrance to Ørestaden. Here you have the opportunity to stay, splash about in the water and sit with your face or back in the sun. Part of the stairs folds down into the water surface, which is broken by gurgling water nozzles. The edge of the stairs lights up in the evening and at night and draws the steps up as a graphic element in the room.  
Design proposal
Competition proposal
Tender design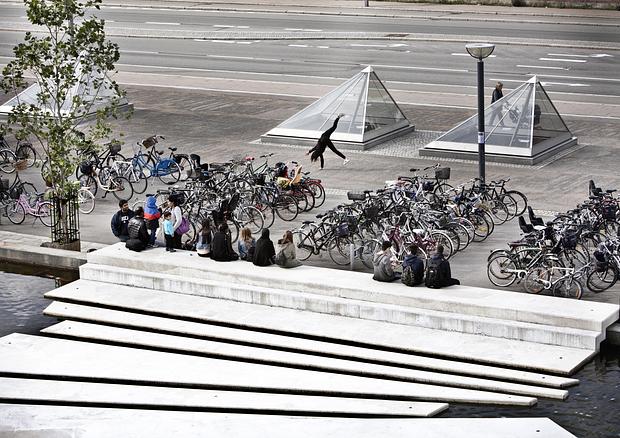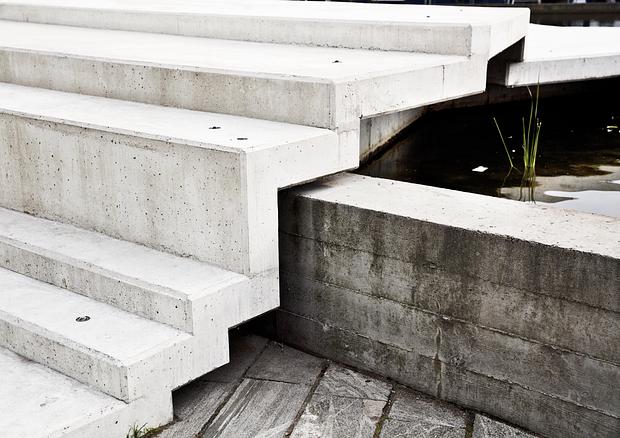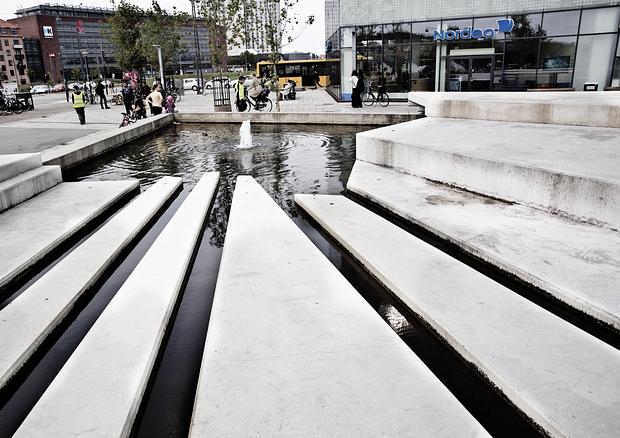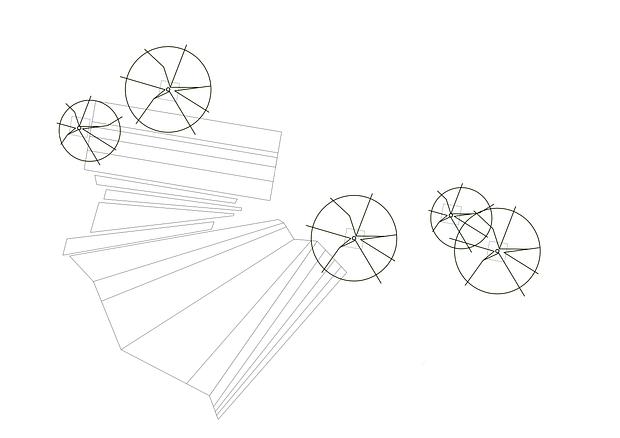 Relateret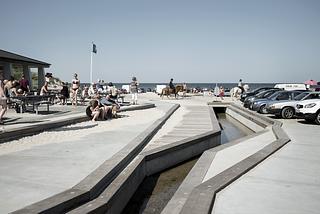 Nyfortolkning af kystbyen Blokhus' oprindelige karakter til rekreativt område. Omdrejningspunktet for omdannelsen er en genåbning og klimasikring af Blokhus Bæk. Bygherre: Jammerbugt Kommune og Realdania.