Dragør - climate robust coastal municipality
LYTT has submitted their final proposal "Som Landet Ligger" for storm surge and cloud burst protection of Dragør Municipality. The proposal is the result of a parallel competition with three participating teams. In the development of the proposal, LYTT has been in close dialogue with the municipality, the citizens and other interested parties.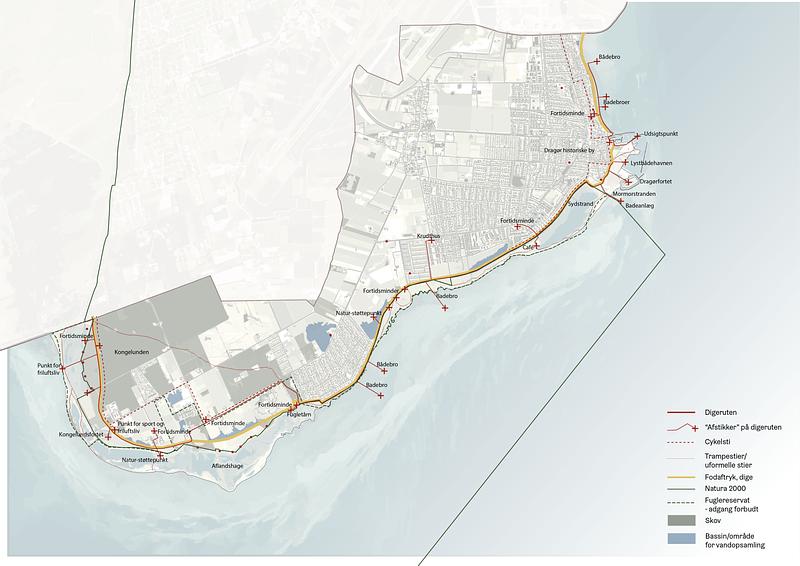 Dragør is a cultural landscape, probably Denmark's first of its kind, where Dutch peasants have cultivated the land, dug streaks of ditches and planted windbreaks to secure a large yield. It is this cultural landscape that we build on adding another Ducth landscape element, which has already been introduced in Dragør; the storm surge dike. Through centuries Dragør has, both as a town and a population, been in constant negotiation with the sea. The sea gives and takes; a condition, Dragør and its citizens have always understood and accepted because of the flat land – as part of the seaport's DNA. We continue this negotiation, both on land and at sea.  

Rising water levels and increased rainfall means that Realdania has pointed out Dragør Municipality as one of Denmarks most vulnerable municipalities with regard the climate changes we are facing now as well as in the future. Thus, the climate proofing of Dragør Municipality is one of the pilot projects in "the Cities and the rising sea levels" – a partnership between Realdania and the Ministry of Environment and Food of Denmark, which aims at intensifying the efforts against rising in seawater levels and storm surges.  

The proposal works according to three core values 
We want to create security in Dragør
We want to build on Dragør's cultural landscape
We will leave Dragør's natural landscape alone
Our proposal works both in the short and in the long run and involves the citizens to play an active role in securing their municipality. The proposal has Dragør's history, nature, and cultural landscape as its starting point, and is thus rooted in the municipality. 
Dragør's flat land and flat sea with salt meadows offers a unique bird life and a unique horizon line. We need to cherish this horizon by preventing sandbanks, high stone reefs and piers, which can obstruct the view of the infinitely reflective water along Dragør's coast – one of Dragør's many qualities. 
Therefore, LYTT has suggested coastal protection in the form of a secluded dike. We believe that a secluded solution with a dike is the right thing to do in Dragør – in relation to Dragør's history and landscape. The safest protection is a solid dike that embraces Amager's south coast. From a dike, all Dragør's citizens will have access to a path raised above beach levels and be able to enjoy the view. This also includes the citizens, who do not live in the first row, but who help paying for the coastal protection. It is a pragmatic solution that considers the vast majority.  
Our proposal offers a strategy for a continuing development and expansion of dikes and rainwater collection systems, with room for new initiatives and layers pari passu with the change in needs and the gained experience along the way. We believe in listening to the ongoing development in climate changes and adjust to them rather than act according to theoretical prognoses.   
The proposal has been prepared by a team consisting of LYTT, Hele Landet – Sociale Arkitekter, Cornelius Vöge and Tyréns.    
https://www.dragoer.dk/media/31719/lytt-architecture-mfl-plancher-komprimeret.pdf
Client
Dragør Municipality and Realdania
Collaborators
Hele Landet - Sociale Arkitekter, Cornelius Vöge and Tyréns
Competition proposal
Application for fonding
Application for fonding
Application for fonding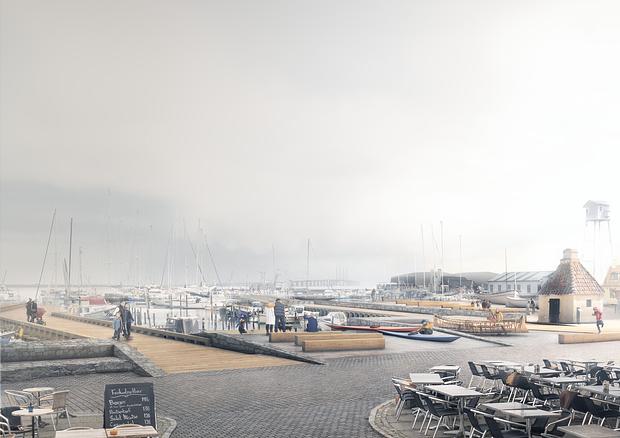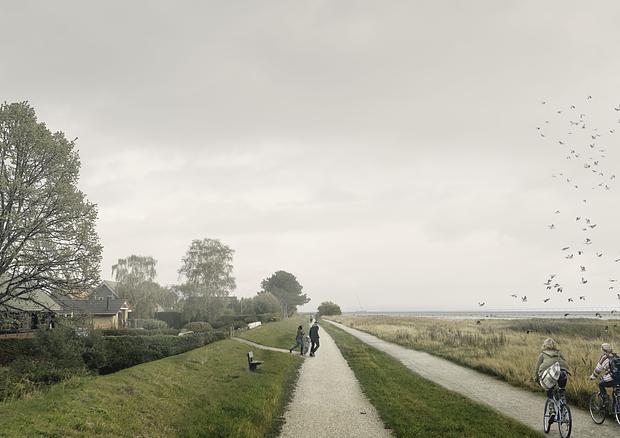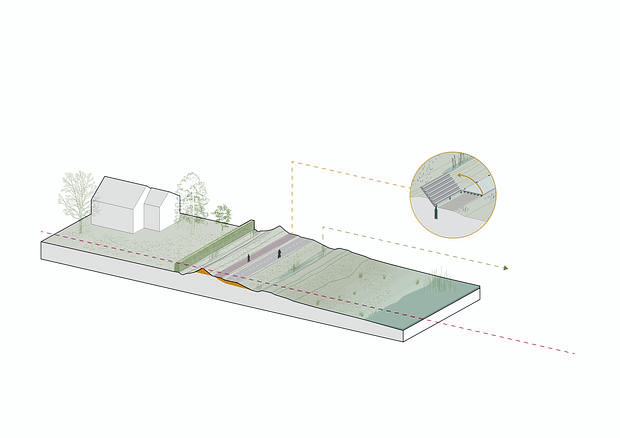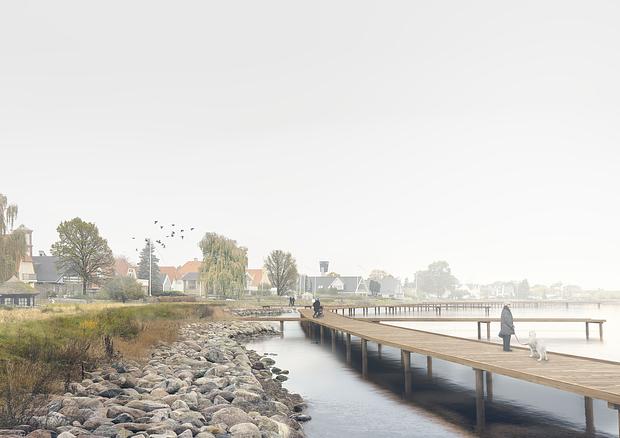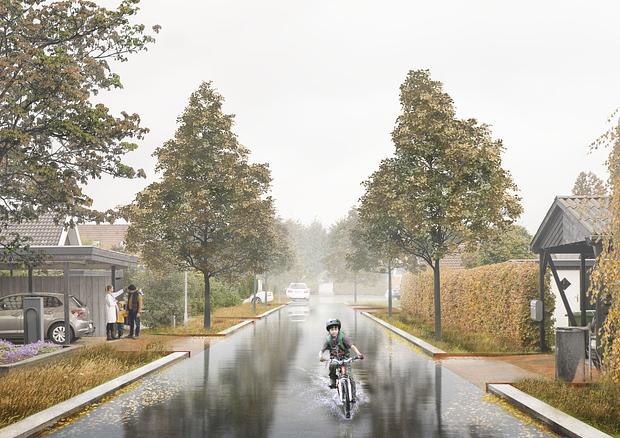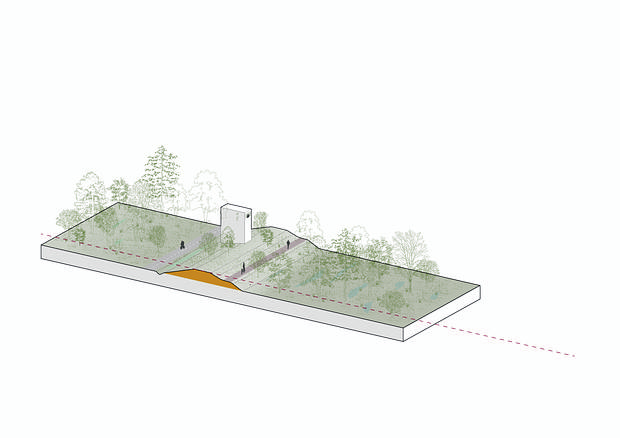 Relateret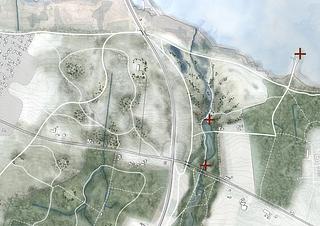 Helhedsplan med forslag til bearbejdning af beplantninger, vandløb og terræn, stier og udformning af nye oplevelsessteder for området ved Klokkedal, Bollerskovene og Horsens Fjord. Bygherre: Horsens Kommune