Rigsdagsgården
LYTT Architecture has established a new staircase and level visitor entrance in order to improve the accessibility for wheelchair users. Thus, the Danish Parliament now has a new and worthy main entrance. The design of the new staircase has a timeless expression and is based on the historic architecture of the place.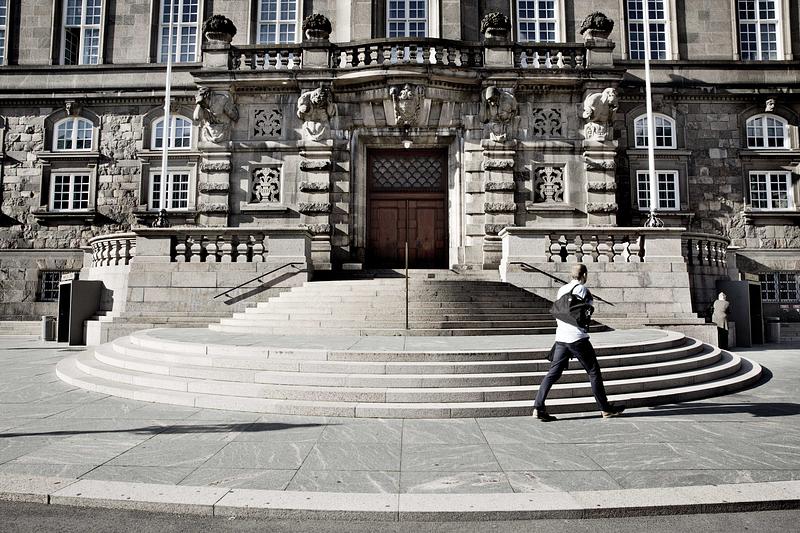 The new semicircular staircase replaces the original angular staircase. With the circle shape, a welcoming and noble arrival to the country's democratic house is created. Moreover, with the two new entrances in steel and brass on the sides of the stairs, all citizens including wheelchair users are now welcomed. The staircase is probably the most photographed in the country as it is often the backcloth for the photographers meeting with the country's politicians when they arrive at the Parliament.    

All new pavements are made from Bornholm granite. The pavement consists of 90x90 tiles from the Paradise Quarry with a sawed and jet-burned surface. Walls and steps are made from a mixture of Moseløkke and Helletsbakke granite. The staircase is the first phase of the renewal of the entire Rigsdagsgården (Parliament courtyard), where, in the long term, the plan is to close it to traffic and cover the entire courtyard with granite.     


Client
The Danish Parliament
User involvement
Design proposal
Project proposal
Tender design
Implementation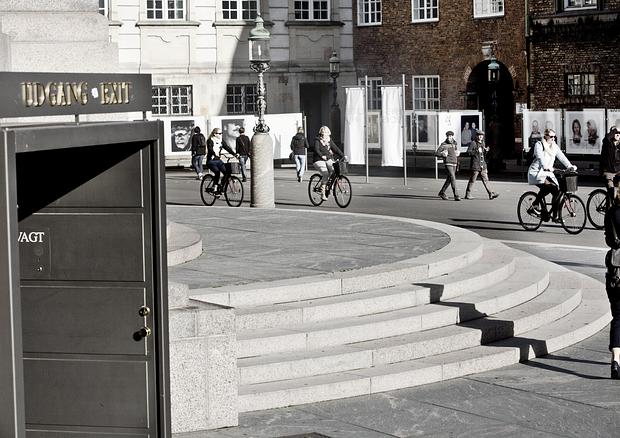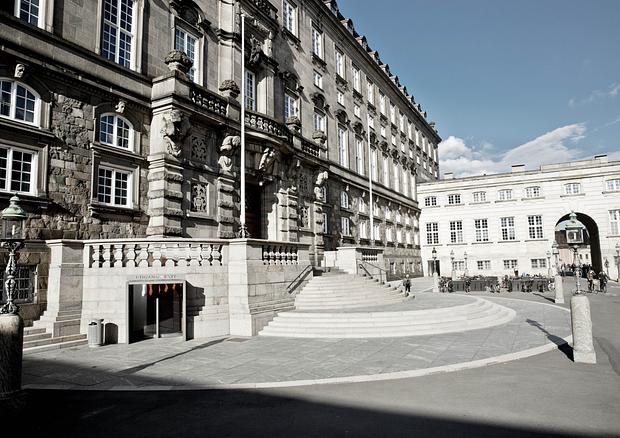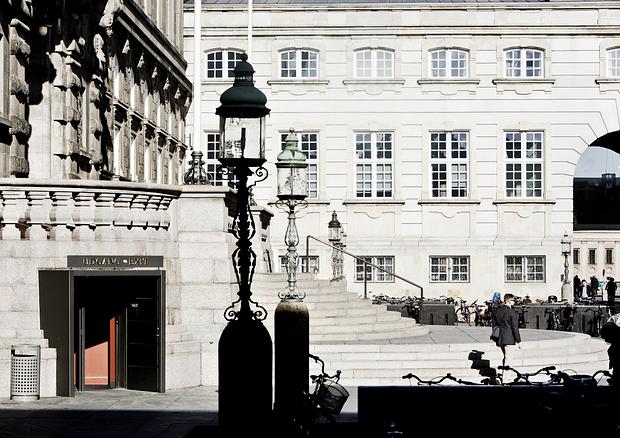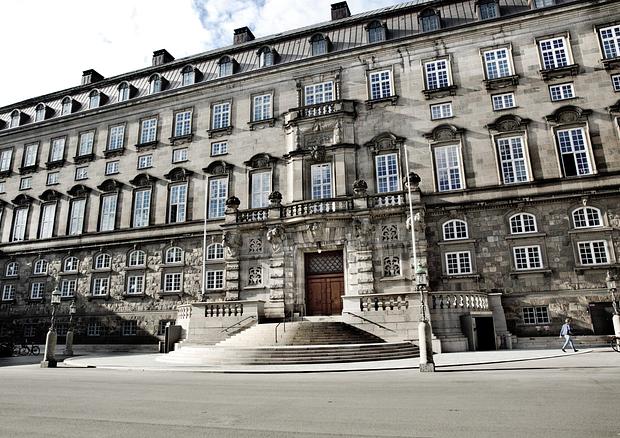 Relateret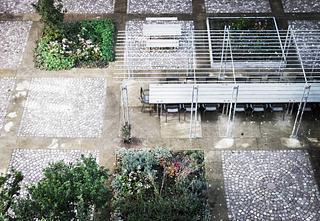 Renovation of a historic courtyard worthy of preservation in connection with a listed building. Client: The Association of Danish Pharmacies