Dehns Palæ
The atrium at Dehn's Palæ was originally designed by Agnete Muusfeldt and Inger Ravn in 1986. 
The atrium is divided into squares with gardens beds and pavement that frame vigour and stay. In 2017 the renovation of the atrium was completed with the transformation into a Pharmacist garden with focus on medical herbs and more varied use.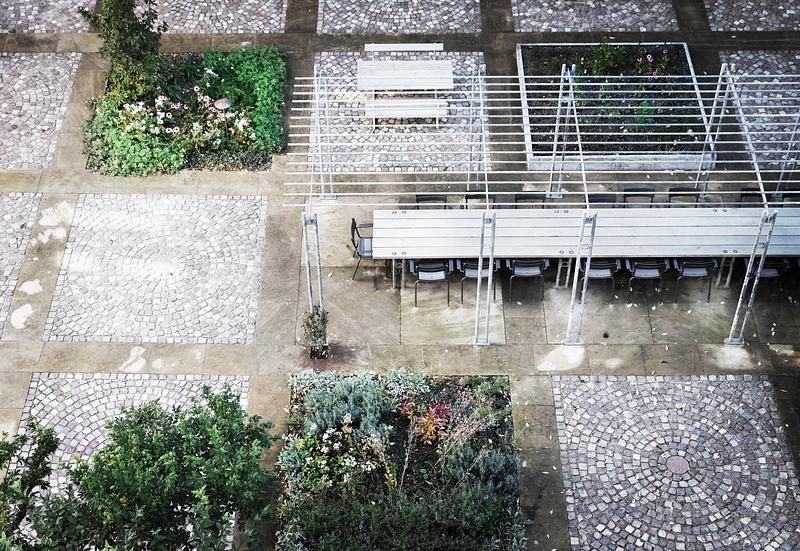 The atrium is demarcated by half walls and tall gables that create delicate shadow theatres on the pavement and almost direct the right location for sheds/furniture and zones for stay, respectively. With respect for the atrium's original architecture the geometry and pavement has been recreated with additions that consider the need for stays. The most significant addition is the pergola with climbing roses that replaces a mirror pool. A refectory table has been placed under the pergola, where people can enjoy their lunch. The selected plants represent a new palette of plant species that refer to the selection of the convent garden and appeal to all senses. The garden's geometry also refers to the convent garden's rational subdivision in square plots, which was necessary for the sake of the systematisation of the genus and impact of the plants. The remaining part of the atrium is beautifully laid out with a recurring paving stone from the footpath along Bredgade to the driveway portal and up to the large square with the Pharmacist garden. In the pavement, squares with a circular pattern mark seven parking spaces.             


Client
The Association of Danish Pharmacies
Design proposal
Project proposal
Tender design
Implementation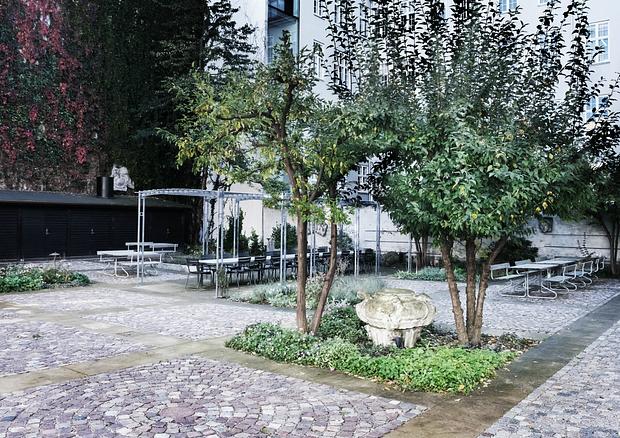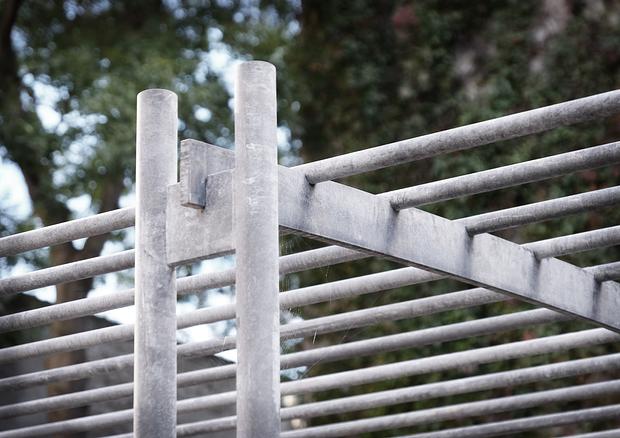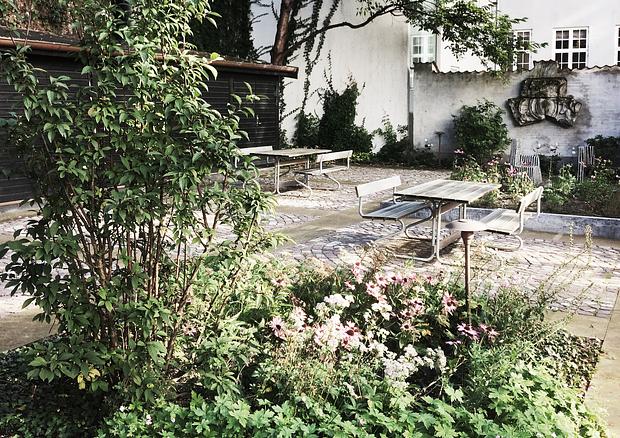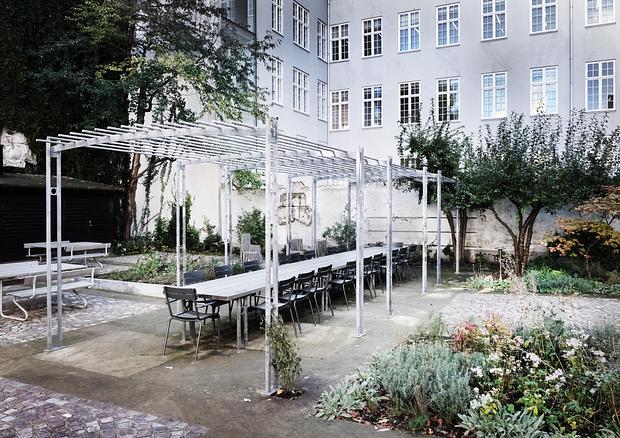 Relateret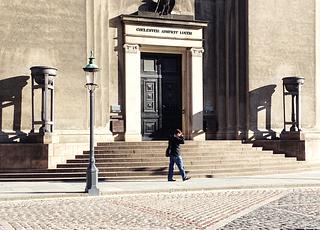 Frue Plads and Store Kannikestræde. Revitalisation and upgrading of central Copenhagen square and adjacent pedestrian street. Client: Copenhagen Municipality