Øster Hurup
Øster Hurup is a small coastal town in Himmerland. As part of a larger urban renewal project, LYTT Architecture has turned the town towards the sea by creating synergy and connection between the town's most important functions; the town centre, the beach and the harbour.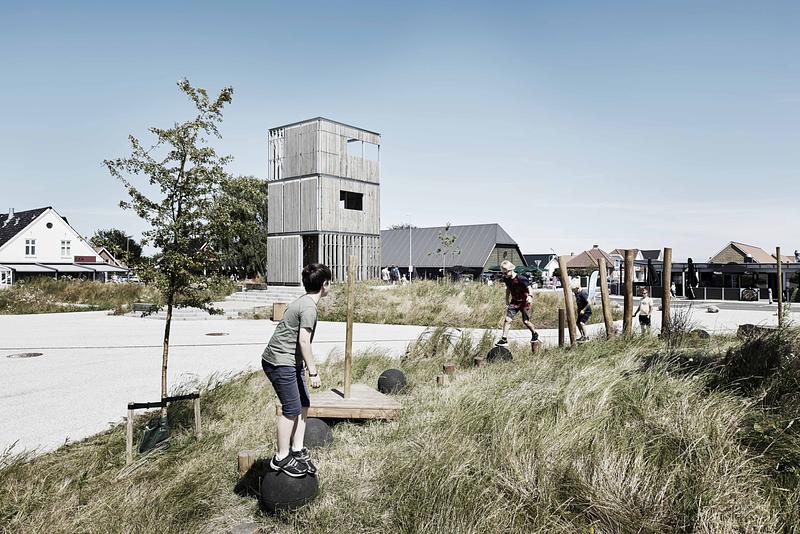 The project consists of three urban and landscape spaces, a square, promenade and a meadow path. Together, this forms a new exiting backbone in the town, which naturally leads people between the town centre and the harbour as well as invites inhabitants and visitors to recreational stays, physical activity and play. The square is established in direct continuation of the Harbour Square and is a central, urban life-creating space for informal stay, events and activities. The square – a natural arrival point – is strengthened by spatial landscapes such as four "dunes" that create intimacy and shield against road and parking. The new landmark, the Tower, is placed on the square and from here visitors can gaze out to the harbour and the sea. Thus, the Tower emphasises the town's identity as a coastal town as well as activates the town square.  
Lytt has, among other things, devised new urban spaces and connections and developed a traffic plan. The promenade itself stretches from the town centre to the meadow path and leads the way to the sea. In the project, focus has been on improving the conditions for the vulnerable road users, who are now conducted towards the sea in a safe and natural way. Here, the new path bridge provides an opportunity to go for a beautiful walk through the landscape to the sea and along the coast or take a break on one of the large benches from where the view of the Kattegat can be enjoyed. The project is developed on the basis of a user involvement process and in close dialogue with the project group.   
Client
Mariager Fjord Kommune and Realdania
Collaborators
Alectia, Nybyg A/S
Application for fonding
Application for fonding
Application for fonding
Application for fonding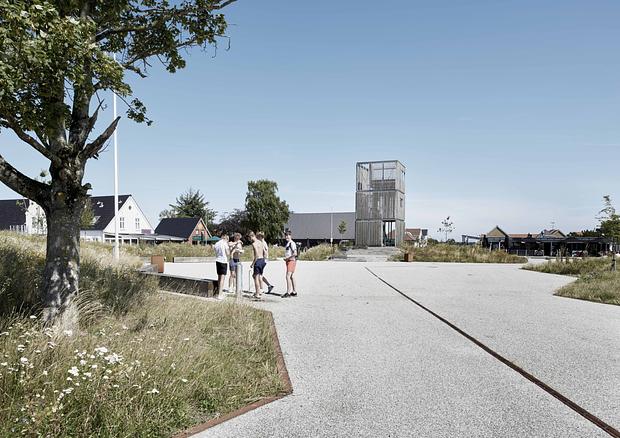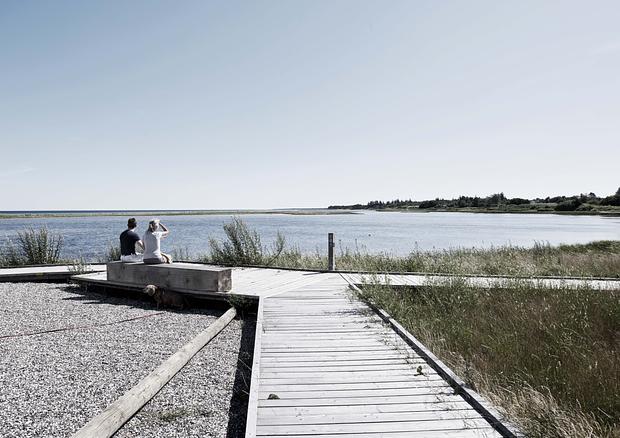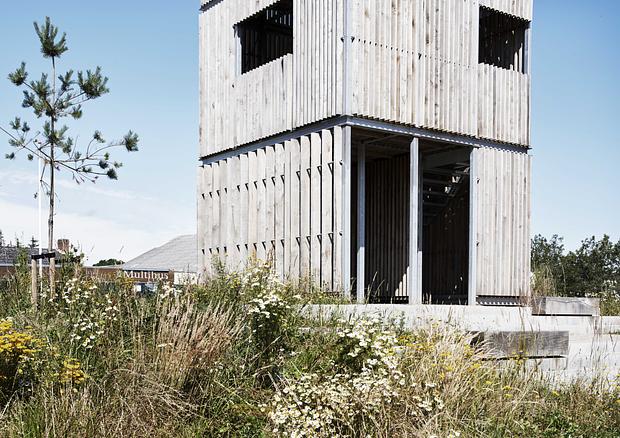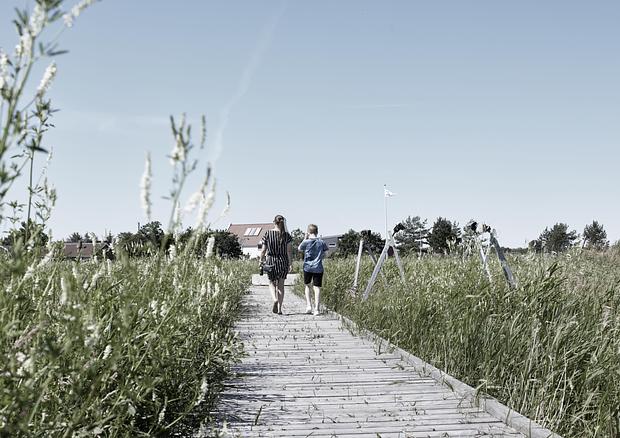 Relateret
Modernisation and new identity for the town's square and streets. Client: Guldborgsund Municipality