Gentofte Square
Traffic pacification, material consciousness and a holistic pavement strategy, lush planting, lighting and room for stay were the focal points for the architectonic boost of Gentoftegade and Square.
Granite in two matching red grey colours is the pervasive material, which fits the atmosphere, the tone and the architecture in Gentofte. The dark grey granite with hints of red is used as a continuous pavement in the same size as a traditional paving stone. It thus marks the town centre, when entering from the periphery. Gentoftegade's central part has been narrowed down and speed reduced, but with space for busses in both directions. Tress and plant beds have been increased and parking maintained, though now in "parking pockets" with cobblestone in the same granite as the pervasive, dark grey with hints of red.   

The square now has a more pronounced and inviting design with references to Gentofte Lake, its shape with islets and varied lakeshores. This is marked with a specially designed pavement in red and dark grey granite in special tile formats. The square has been reorganised and parking removed. A new water element as well as herbaceous perennial beds with new trees has been introduced. Granite walls in varying heights, with or without integrated LED-lights, create small spaces that allow for stays.  
 

 


Client
Gentofte Municipality
Total construction costs
DKK 12 mio.
Design proposal
Project proposal
Tender design
Implementation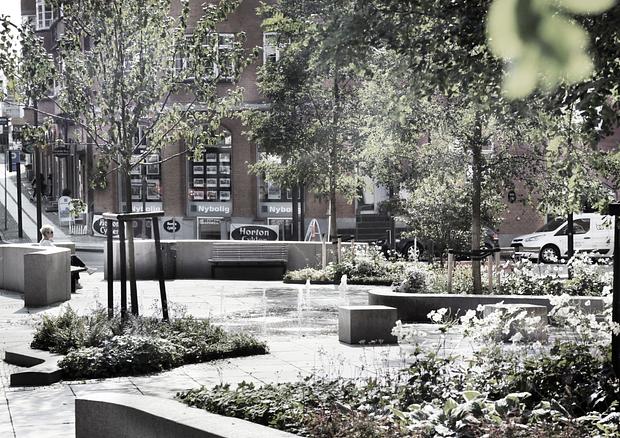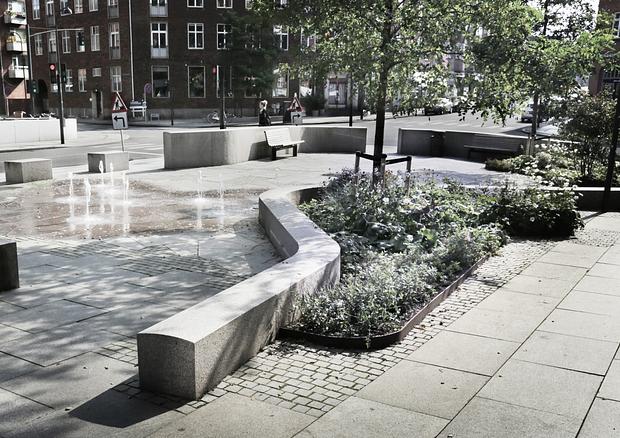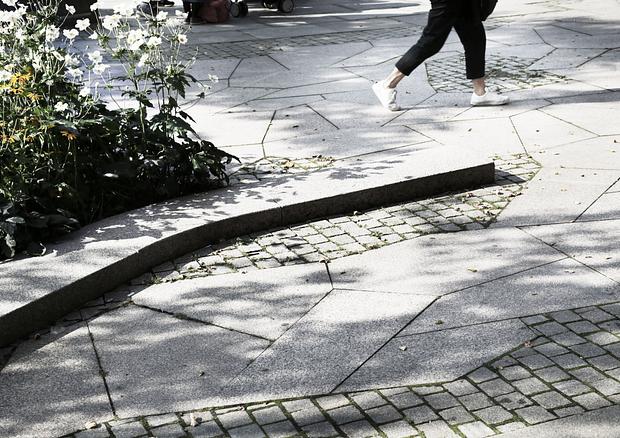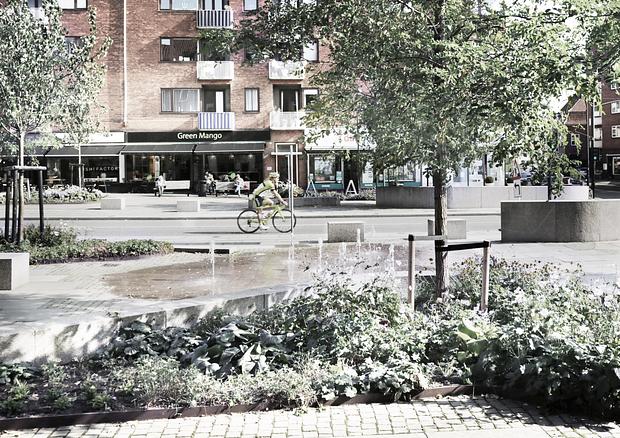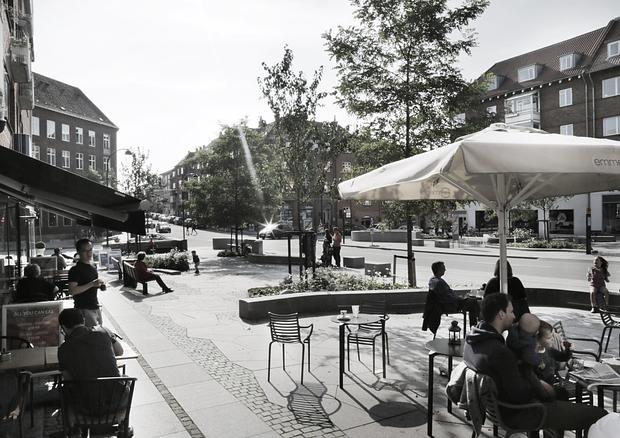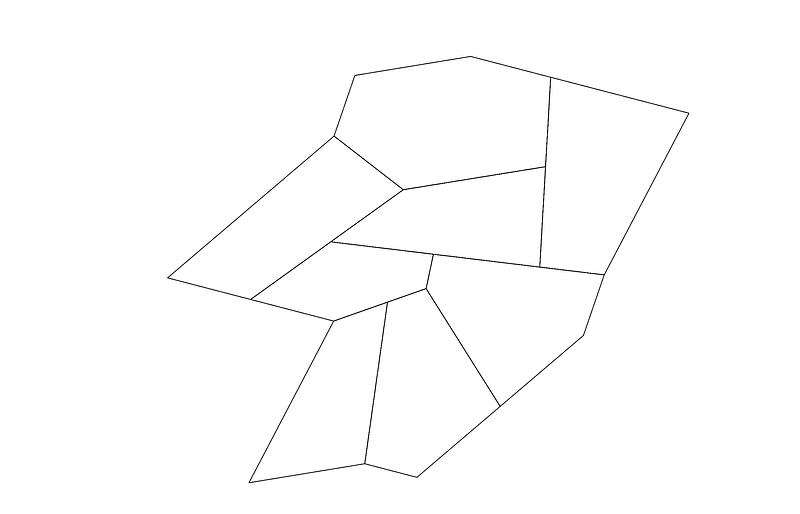 Relateret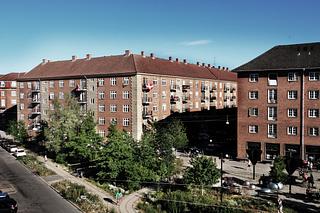 New urban space formation with innovative rainwater management in Copenhagen's first climate adapted urban space. Client: Copenhagen Municipality