Frederiksbjerg School
LYTT Architecture has designed the play and learning areas connected to the award-winning school building, Frederiksbjerg School, that opened in 2016.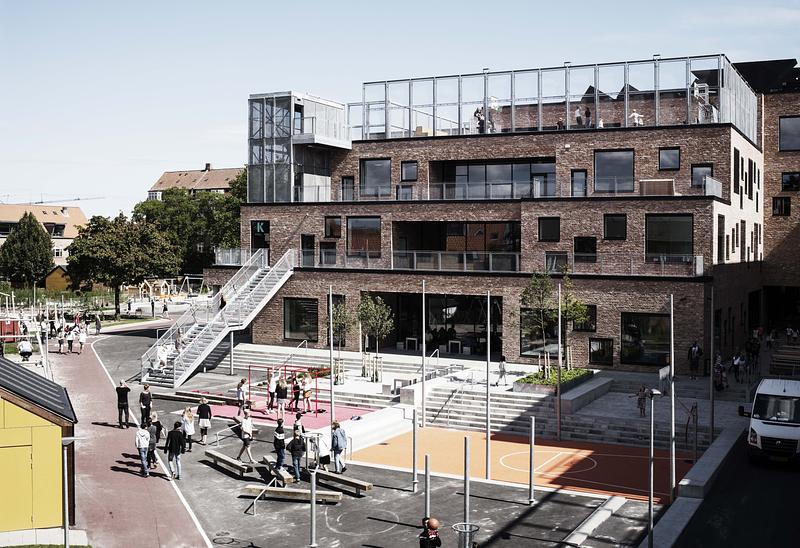 Udformningen af Frederiksbjerg Skole bygger på anerkendt forskning og erfaringer om, at fysisk aktivitet og mulighed for forskelligartet leg har stor betydning for børns trivsel og udvikling.  Inderummene smelter sammen med de mange uderum, der folder sig ud på store offentligt tilgængelige tagterrasser, som flydende trapper ned til opholdsflader på terræn. Den forholdsvis lille grund til det store antal børn og de mange ønsker til uderummene har krævet multianvendelige udearealer og udnyttelse af de store tagflader, hvor der er multibaner til boldspil og opholdsmuligheder. Mod Ingerslev Boulevard findes to særlige torve: "Skoletorvet", der leder ind i bygningen og giver mulighed for ophold foran skolens cafe, og "Bjergtorvet", der er en stor skrånende flade, som giver adgang til husets store tagterrasser og etablerer et uformelt sydvendt opholdspodium ud mod boulevarden med dens mange aktiviteter, som fx Torvemarkedet. Den nye skole med tilknyttede institutioner (børnehave og SFO) er ikke blot en skole, men et udadvendt samlingssted for kvarterets borgere. De er inviteret indenfor i dette rekreative legeunivers, der vækker nysgerrigheden og sanserne med dyrehold, bålplads, nyttehave, regnvandshåndtering, selvbygger-mentalitet, urbane områder med en række cykel-, løbe- og boldbaner og meget mere, og derfor summer området af liv uanset, hvornår du krydser igennem.  
Projektet er i 2016 kåret til Årets Skolebyggeri og Årets Byggeri, og det har vundet Aarhus Kommunes Arkitekturpris for Nybyggeri.
Årets Skolebyggeri (School building of the Year) 2016
Årets Byggeri (Building of the Year) 2016
Aarhus Kommunes Arkitekturpris for Nybyggeri (Aarhus Municipality's Architecture Prize for New Build) 2017


Client
Aarhus Municiplaity
Collaborators
Henning Larsen Architects, GPP, NIRAS and Hoffmann
Application for fonding
Application for fonding
Application for fonding
Application for fonding
Application for fonding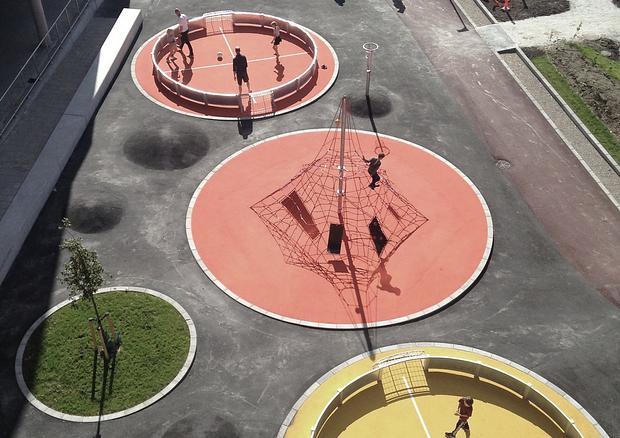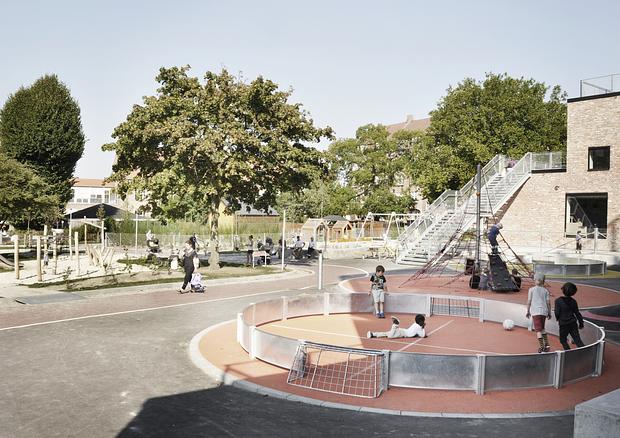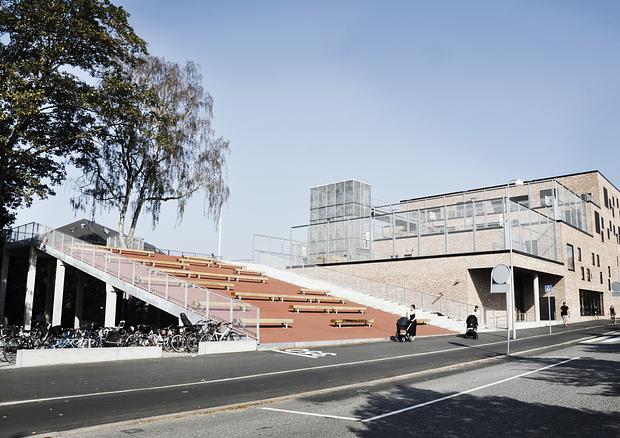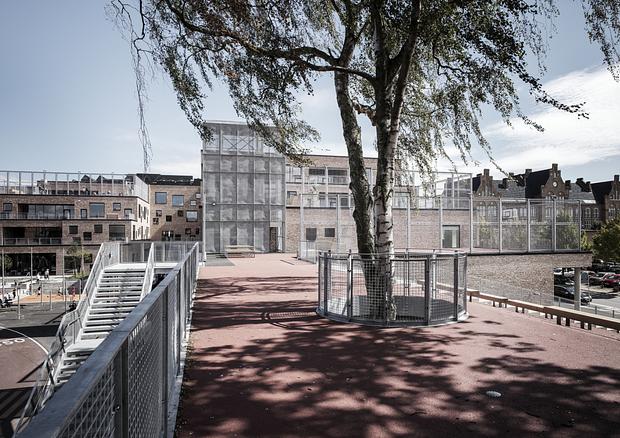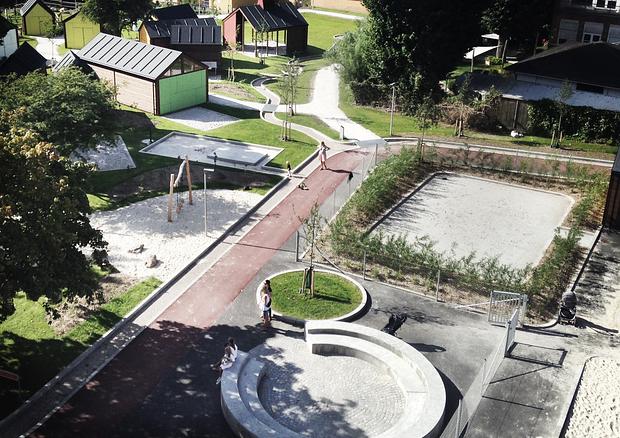 Relateret
New exciting outdoor facilities with more up-to-date areas that can offer a framework for differentiated play and stay options. Climate protection to avoid the accumulation of rainwater. Client: Copenhagen Municipality