AU Health
Based on the soft rolling landscape and the architectural context of the University Park, LYTT has adapted the terrain and road and parking areas as well as the arrival areas and outdoor spaces close to the buildings.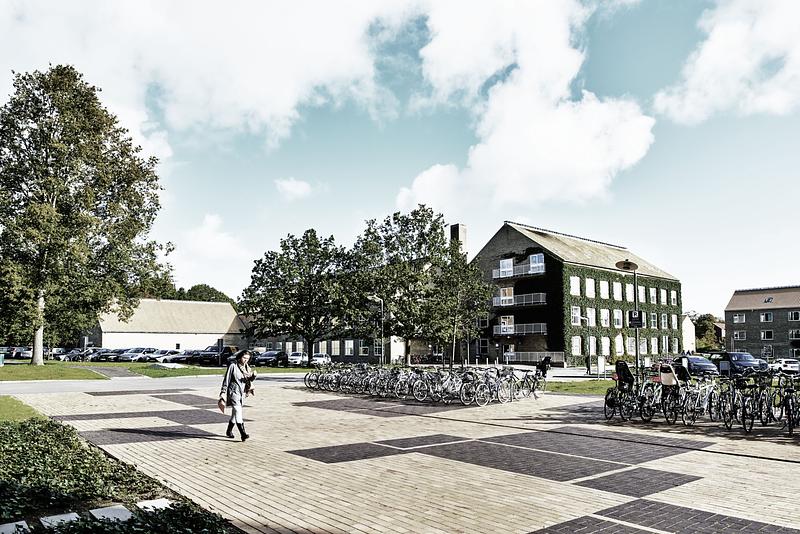 The campus area is characterised by the contrast between the buildings strict structure and the rolling motion of the green grassy surfaces. In decoding the University Park's DNA and pass on the simplicity in the materials as well as the design of the place, the project's functional requirements have been solved as a downplayed landscape intervention in the park. The building is situated in the landscape as an integrated part of the existing buildings that and takes up their direction. 

The park is designed as a grassy, hilly terrain in the University Park. Locally, the park is characterised by two hillsides and two artificial lakes. In the design of the new terrain surrounding the new building it has been adapted to the existing. In front of the building new places for stay and social gatherings have been designed that contribute to the social environment at the university. 

The new building also underlines the toothing, which the gables on the university buildings form towards Høegh-Guldbergs Gade. The shape of the building relates to the other Health-buildings and thus connects the area. 


In 2019, the Skou-building was awarded Aarhus Municipality's Architecture Price for a good and beautiful construction. In the award booklet, the square with multi-coloured quarry tiles close to the building was highlighted. The beautiful pattern is designed by artist Leif Kath and projected by LYTT.  


Client
Aarhus University and the Danish Building and Property Agency
Total construction costs
DKK 650 mio.
Collaborators
Cubo Arkitekter and Lemming & Eriksson
sketching
project design
Technical inspection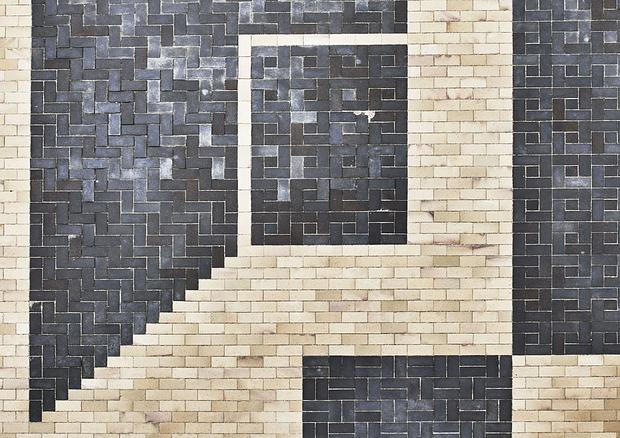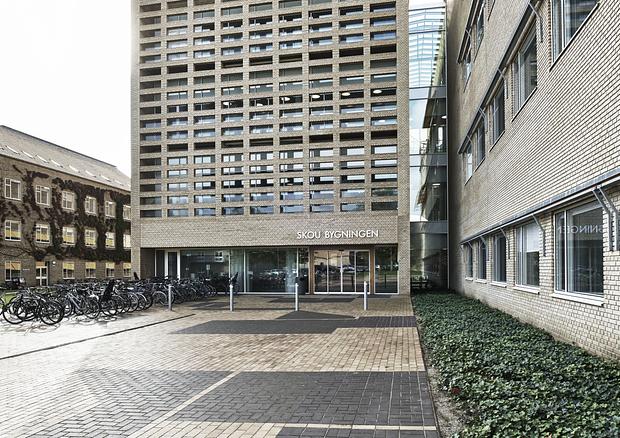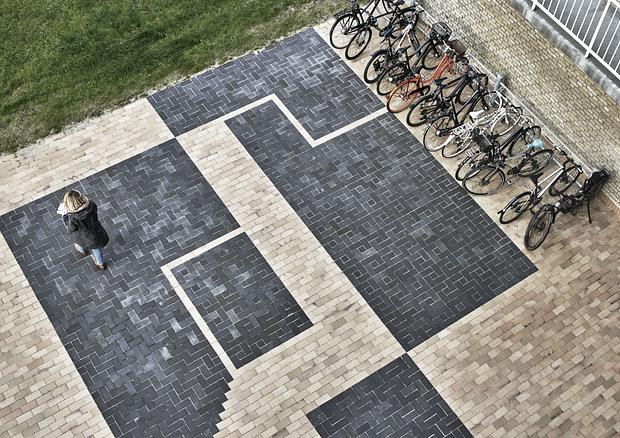 Relateret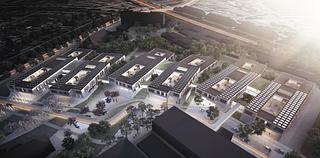 Udarbejdelse af nye uderum ifm. Ny Bispebjerg Psykiatri. Bygherre: Region Hovedstaden Psykiatri