Øster Allé
The new Øster Allé is organised so that the existing road is now transformed into a promenade area. Thus, the other part of the old area now consists of roadways, parking, cycle paths and pavement for pedestrians.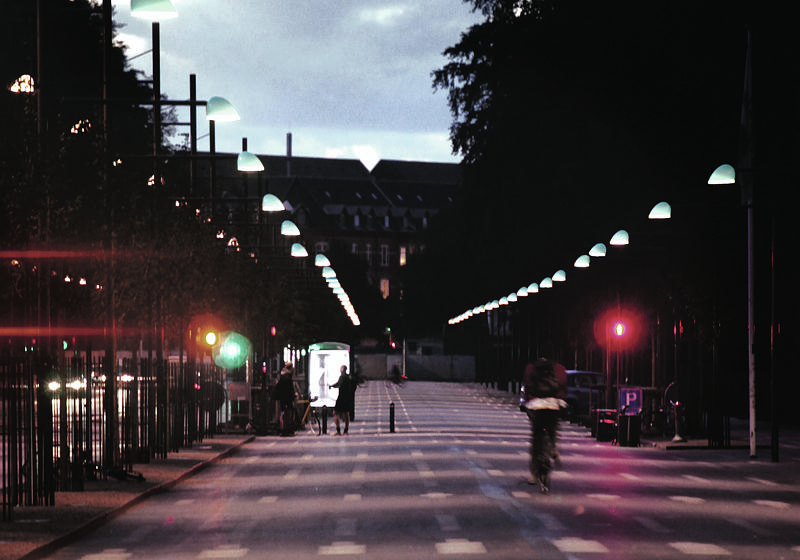 The arrangement of permanent and temporary parking as well as priority areas at Trianglen and opposite Parken is marked on the asphalt with thermoplastic in a special design. On each side of the promenade, we have planted new avenue basswood trees with the best possible growth conditions.  
The new special feature at Øster Allé is the lighting system. It is a new double-sided lighting system with CitySwan sockets on pylons above road and promenade respectively. Moreover, the sockets above the promenade are equipped with ekstra DMX-controlled LED-lights inside the lampshades, which are included in a programmed light scenario in this part of Øster Allé. The deployment of colours and dynamic light are partly time controlled from a present weather sensor that indicates the differents types of downpour, visibility and friction signals. In addition to this, various holidays are also marked with specially programmed events. 
This particular LED-feature turns Øster Allé into something unique; something, which has not been seen before, something that adds an architectonic element to the promenade that makes it visible and underlines festive events or events taking place at Øster Allé and in Parken.     
The conversion of Øster Allé was part of Realdania's campaign "Better Urban Spaces", where the design proposal – apart from the lighting design and thermoplastic decorations – was completed by two architecture practices: Thing & Wainø and Bisgaard Landscape, who subsequently projected up to the project proposal in collaboration with engineering firm MOE, all in collaboration with the Municipality of Copenhagen. 
 LYTT Architecture was responsible for the processing of the project proposal, tender design, follow-up and the entire projection of the lighting system, including the programming of lighting.  
Client
Copenhagen Municipality
Project proposal
Tender design
Implementation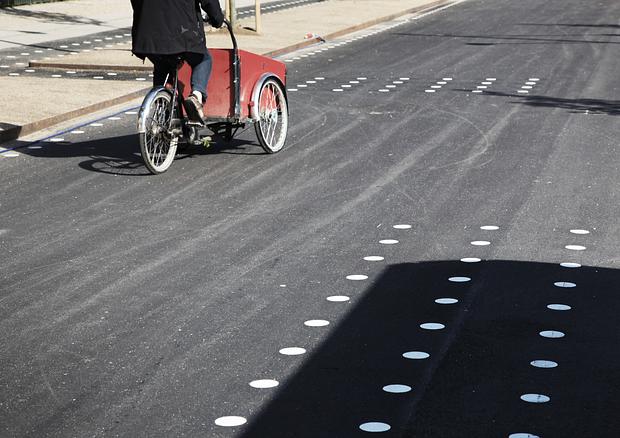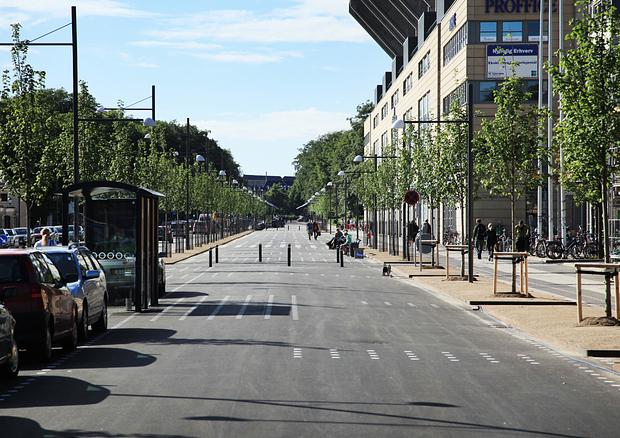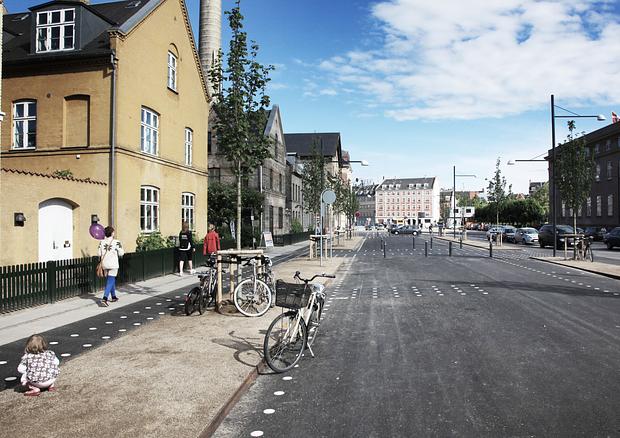 Relateret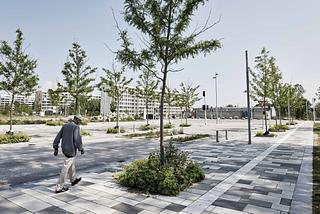 Development and design of the architectural and landscape design of a new coherent urban and infrastructure project in Gellerupparken and Toveshøj. Client: Aarhus Municipality, Traffic and Roads